Technology has changed nearly every industry—the car business included. There are lots of apps and spinoff dealers claiming to bring you the perfect car. The personal touch in the process was eliminated. So it's no secret that buying a car is STILL not every one's idea of a picnic! In a reputation-challenged industry, we place providing transparency and outstanding customer service as our guiding principles. Here's how we're different: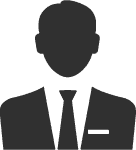 Dedicated 1-on-1 service with a product specialist who actually has knowledge about our vehicles and their history. You will deal with this specialist start to finish and not be passed around like a hot potato.

Once you pick the car you want, we are going to complete the sale in less than an hour. Bottom line- you don't spend your entire day at the dealership.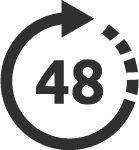 48-hours to return the car. If you don't like the car, just bring it back.

At VINS, we're not looking to reinvent the wheel. We simply want help you find a clean vehicle at a modest price without any pressure!